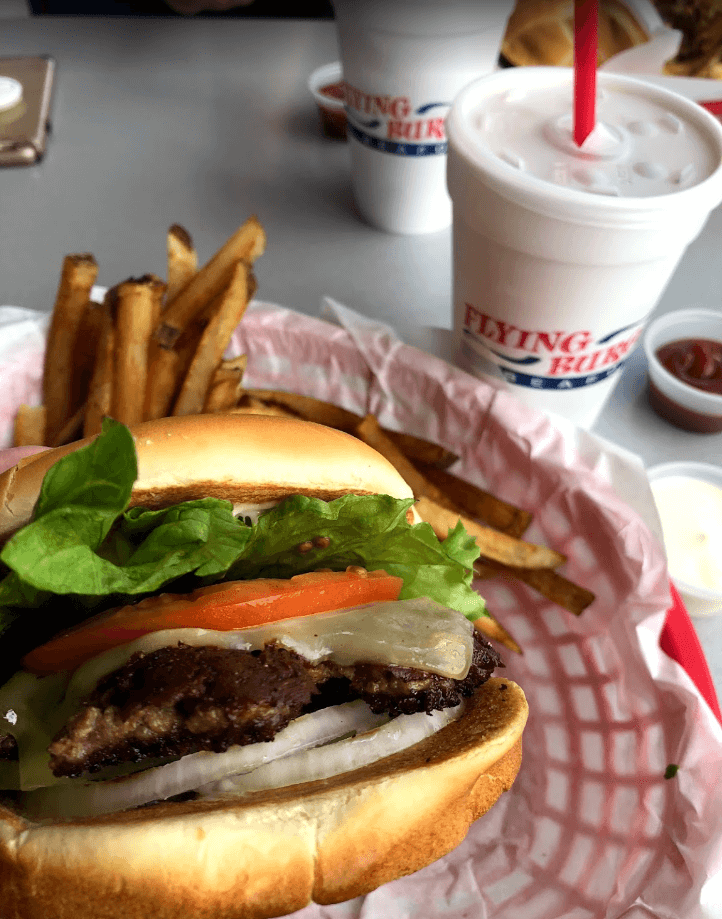 When he was just fifteen, Robert Smith learned the ins and out of the restaurant business in 1975 after his father opened a small fast food chicken restaurant. Robert eventually purchased the family business six years later when he was twenty one years old.
In 2008, after years of owning and operating several different restaurants (mostly being seafood buffets), he changed his concept and opened his very first Flying Burger restaurant in Magnolia, AR that only served hamburgers and chicken wings. (Get it? The "Flying" Burger!) It was a hole in the wall building but everyone came to enjoy the fresh ground burgers and fresh cut fries that Robert provided.
Robert is a man that always strives for something better, though. Since Robert was truly a fry cook at heart, he decided to expand his menu adding perfectly fried seafood and everyone loved that, too. Then the town began requesting other things, especially healthier items. So what did he do? He made it happen! After this, the Flying Burger was booming and Robert was living his dream of a very successful restaurant where there was something for everyone.
In 2012, after many requests, a brand new Flying Burger restaurant was built in El Dorado, AR followed by a brand new location in Magnolia in 2014. After all this growth and success, people began coming to Robert asking about franchising. He took the leap and in 2017, his first franchise was opened in Ruston, LA. Now, they are rapidly being sold all over the Ark-La-Tex, coming to a town near you!